Stem Cell Patch – LifeWave X39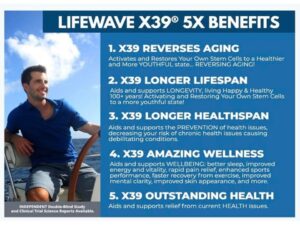 Reverse Aging * Longer Lifespan * Longer Healthspan * Wellness * Health
all backed by clinicals, blood work, patents and more.
After you watch this 2 minute video
go here
Retail – Preferred Customer – Entrepreneurs
What do you want to be when you grow up?
How about get YOUNGER?  here you go…
Grow YOUNGER with us!
Additional Info on other Lifewave Patches
Patches will not interfere with medications
and there is nothing to swallow or inject
Just Patch and Go!
2 minute video