LED Acne Treatments
LED Skin Care Spa specializes in effective LED Acne Treatments for Plano, Frisco, Carrollton, Prosper, Little Elm, Allen, McKinney, and Richardson.  Actually people from all over the Metroplex come to see us for their acne issues.  Why?  Because Clients get fast and effective results.   The power of the LED light makes all the difference.  Many hand held or floppy masks are no match for our Clinical Great LED light treatments.
Imagine Fast and Effective Results without….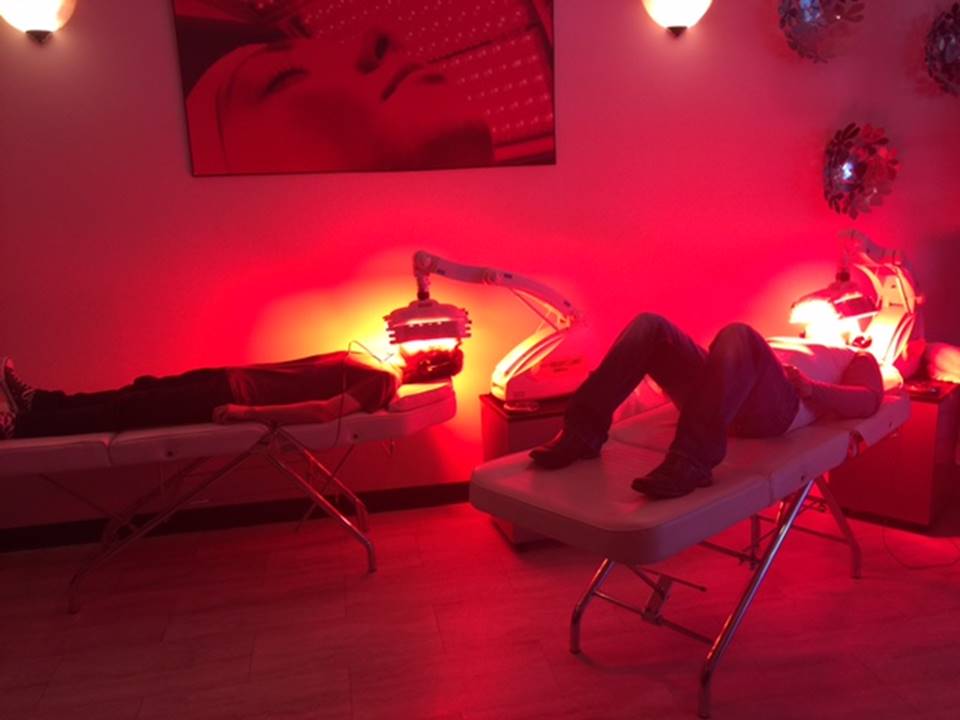 >  Irritation
>  Redness
>  Peeling
>  Downtime
We offer the fastest acne clearing solutions that work without drugs, or harsh topicals that keep you irritated and broken out!
Cystic, Hormonal, Heat, Stress, Diet, Acne all respond quickly to our protocols.                         
Even Guys Love LED light treatments too>>>>>>>>>>>>>>>>>
For the Best Acne Clearing Facial, Book our LED Glow Facial aka Facial +LED
under Facials + LED  Book it today here!

LED light treatments penetrate beneath the skin and target acne bacteria where it lives and thrives, in your pores.
Watch how Blue LED targets acne bacteria. 
LED light treatments work from the "Inside Out" killing acne bacteria, purging congested pores, fading discoloration and scarring too!  Following our protocols you can expect to get fast, clearing results.  This includes LED light treatments, acne clearing facials and recommended home care.  We also address the following:
Teen Acne Treatment
Adult Acne Treatment
Back Acne
Back Facial
Acne Triggers
Grade your Acne
Sebaceous Hyperplasia
Zinc for Acne
Rosacea Rosacea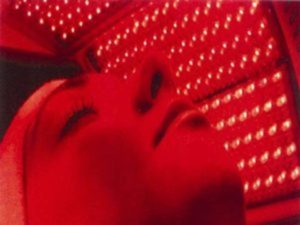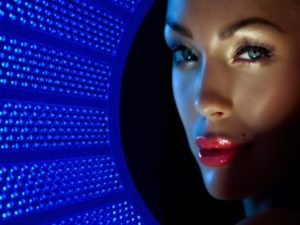 Medial Grade LED Light Treatments deliver Fast and Effective Results without drugs.
The science and proof are in with our success on acne. Since 2007, we have been perfecting protocols that work!  For both young or older, LED light treatments fix acne issues fast.  If you are someone who is being affected socially from your acne, we understand.  Acne is a disfiguring, embarrassing disease.  Clients who once stayed home on weekends or avoided special events are now participating in life again!  Bad skin in not keeping them home anymore!
Sadly, we are finding drugs for acne really don't work on.  We see it everyday.  Clients who have tried everything walk through our doors daily, very frustrated.  Many have very raw, irritated, red skin that is over dry and aggressively still breaking out.  LED light treatments for acne are calming, soothing and very healing to the skin.  Within days you see changes in your skin, most importantly, your face stops hurting.
Science of LED
Blue LED lights
Red LED lights
Scarring
Over 85% of the population between the ages of 9 and 24 suffer from acne.  One in four adults between 24 and 44 are still suffering from it.  In addition, acne can start as late as your 20's and 30s's.
Why are the numbers so high?  There are many factors involved with your acne:  Genetics, Hormones, Stress, Heat (summer) Lack of Sleep, Bad Diet, and Dehydration to name a few, can all contribute to your acne. See our Acne Triggers Page for more details.
Hear from one of our clients on our  LED FaceBook Page

"Words cannot express my gratitude for Vicki and LED Skin Care Plano. My son has suffered with severe acne for four years. The journey to healing his skin has been both a frustrating and often times heart breaking process. After countless trips to the dermatologist and hundreds of dollars spent on prescriptions that did nothing to improve his skin we were left feeling helpless. But that was until we met Vicki. Vicki has truly been an answer to our prayers. She is so passionate about what she does and committed to helping her patients achieve the results they want. My son felt an instant connection with Vicki from the moment we walked through that door. She has such a beautiful spirit and it is apparent how much she genuinely cares for her clients. Vicki has only been treating my son for a few weeks and the results have already been AMAZING! Not only has his acne began to fade, but the scars are disappearing as his skin is repairing and resurfacing. Her treatments are safe which was very important to me as a parent. And just like many of her clients have already stated she helps her clients heal from the inside out. We have learned so much from her already. As a mother of four finances can be very tight which another of the many reasons I love Vicki is that she has set up a program that is affordable. Vicki has renewed our hope. There is no greater joy than seeing my son's confidence and beautiful smile returning. I cannot wait to share pictures in the near future!"  Jennifer Trone Allen
*Results can vary from person to person
If acne is showing up on your face, arms, chest and back we have fixes, fast fixes! Imagine no down time, no pain, no irritation,  and yes you can go in the sun after an LED treatment.  Our protocols shrink oil glands, kill acne bacteria below the surface of the skin.  In addition, you'll see blackheads clear out and even scarring fades away over time.  Yes, you can imagine your skin evening out.  Healthy, calm, acne free skin CAN be yours.