The mission of the Dolphin Project is to end dolphin exploitation and slaughter, as dolphins are routinely captured, harassed, slaughtered and sold into captivity around the world – all in the name of profit.
The Dolphin Project works not only to halt these slaughters but also to rehabilitate captive dolphins, investigate and advocate for economic alternatives to dolphin exploitation and to put a permanent end to dolphin captivity.
Please don't swim with captive dolphins or attend sea world, your ticket purchases keeps this practice going on around the world.  Help spread the word and let these animals swim free in the sea.
LIKE RicOBarrys Facebook page HERE to build awareness
Please don't swim with CAPTIVE dolphins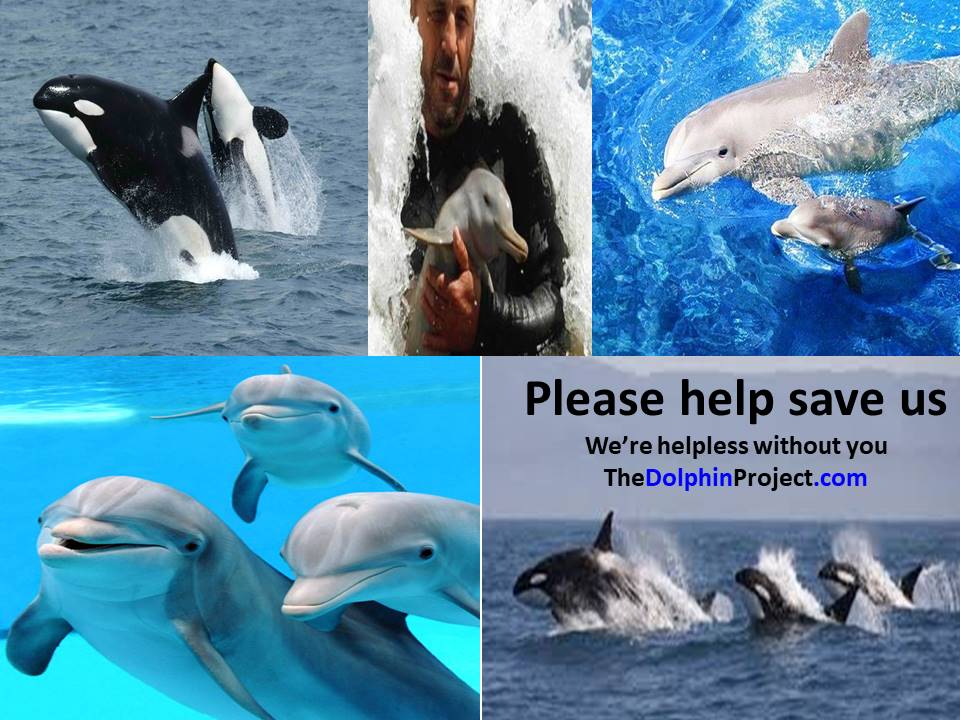 Every year September 1st – March of the following year, dolphins are brutally hunted for their meat and to be taken and sold to marine parks. The epicenter of the dolphin hunt is in Taiji, Japan. Ric O'Barry's Dolphin Project send a team of Cove Monitors to Taiji to monitor and document the hunt and captures of dolphins. Using social media and live streaming, we are able to get the word out to millions of concerned people around the world in realtime.